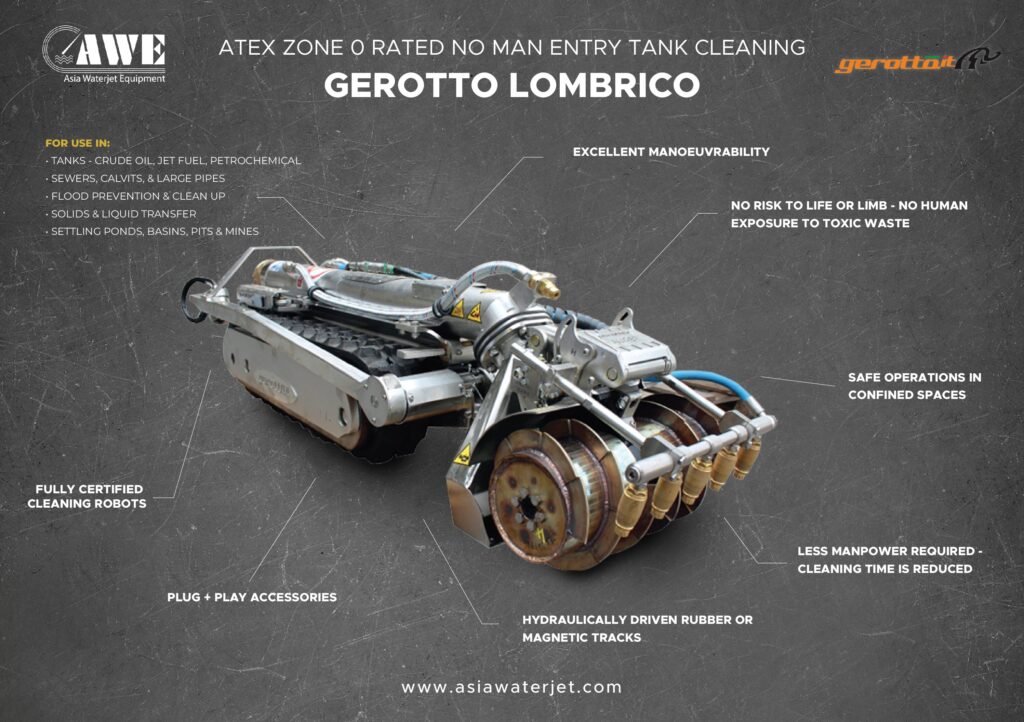 At AWE, our mission is to champion a 𝘀𝗮𝗳𝗲𝗿 and 𝗺𝗼𝗿𝗲 𝗲𝗳𝗳𝗶𝗰𝗶𝗲𝗻𝘁 environment for our customers and their workforce. We understand the problems our customers can face in industrial cleaning applications:
⏱ Time pressures on turnaround and maintenance scopes
⚙ Requests for online cleaning to eliminate shutdowns
📄 Obtaining permits to work, mobilization and training of personnel
☑ Most importantly, maintaining safe practices for your workforce and reputation in the market
We offer both sale and rental options to suit your project requirements and have a team of expert operators ready to mobilize, backed up by years of industry knowledge and functional expertise gained across energy & petrochemical, marine & offshore and construction sectors. Renowned for our flexibility, reliability and support, AWE continues to be a leader in our field helping you save time, cost and better protect your team.
𝗪𝗲'𝗿𝗲 𝗵𝗲𝗿𝗲 𝘁𝗼 𝗵𝗲𝗹𝗽 𝘆𝗼𝘂 𝗽𝗿𝗼𝘁𝗲𝗰𝘁 𝗮𝗻𝗱 𝗽𝗲𝗿𝗳𝗼𝗿𝗺 – contact us for more information: sales@asiawaterjet.com
#AWE #AsiaWaterjetEquipment #NoManEntry #ATEXZoneZero #Robotics #Automation #TankCleaning #NoMoreRisk #Rental #ProtectandPerform