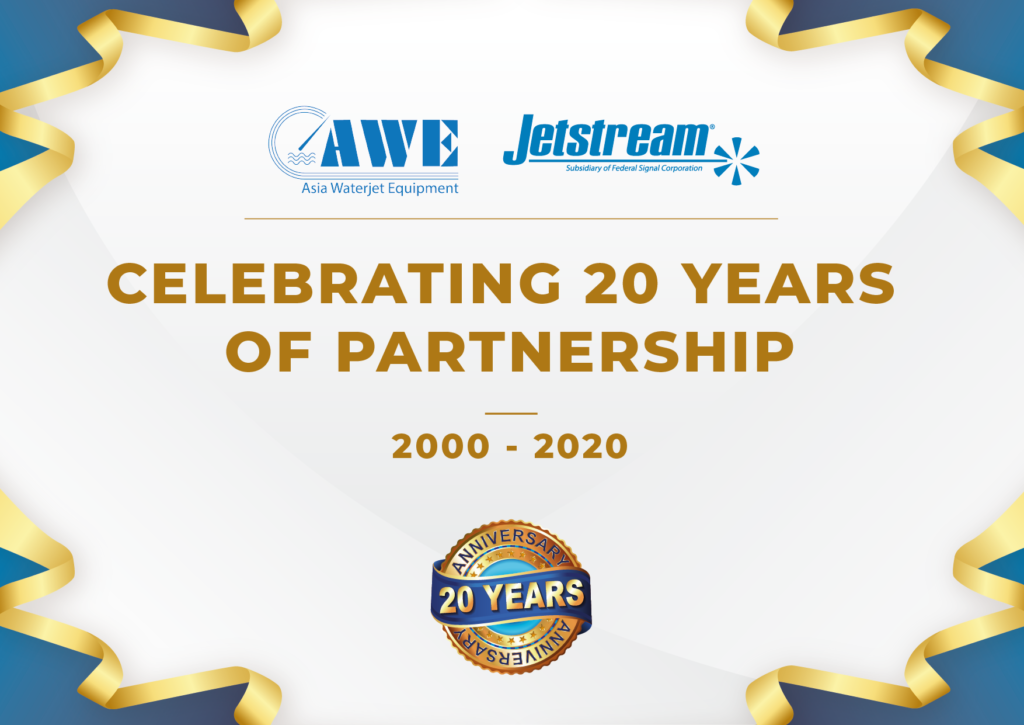 A partnership built on a foundation of #trust, #respect, #support and #collaboration!
This year AWE celebrate 20 years with Jetstream of Houston and the delivery of almost 1000 customised HP/UHP pumps units for our customers in the MIDDLE EAST and ASIA.
Underpinning the relationship is our collective #values and drive on Simplicity, Serviceability and Versatility.
Joseph Varca – Director of ESG International Sales at Jetstream/ Federal Signal shared his thoughts on the relationship:
"In today's ultra-competitive global environment, ultimate success depends on developing true market differentiation. For Jetstream, Asia Waterjet has always set itself apart from other competitors. Any company can sell their product but the very best adds value in the form of timely customer service, parts availability, enhanced technical knowledge, training and truly listening to the needs and requirements of their customer in delivering a comprehensive cleaning solution. We have trusted Asia Waterjet for over 20 years to represent Jetstream and they have time after time proven themselves to be the 'gold standard' in waterblast distribution."
We are proud to be part of the Jetstream network and look forward to another 20 years!