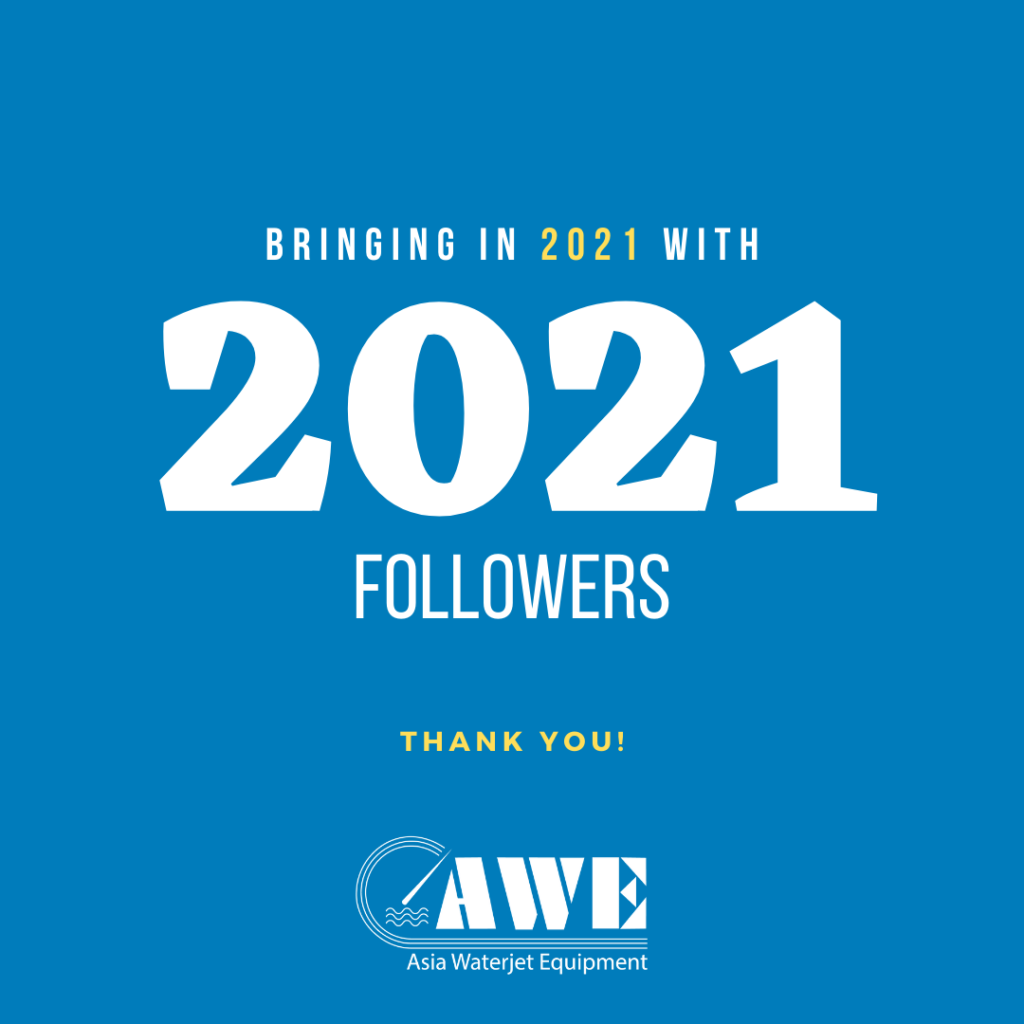 In what has been a challenging year for all, we certainly couldn't have got through without the support of our employees, customers and suppliers.
Today we reached 2021 followers on LinkedIn – very apt as we head into 2021!
On behalf of the team at AWE we give thanks for all of the support from our connections, both online and in business. We look forward to 2021 with a lot of optimism, encouraged by the fact we have a strong team to deliver what we want to do.
Best wishes for the upcoming festive period, from Asia Waterjet Equipment
#AWE #AsiaWaterjetEquipment #ProtectandPerform #ThankYou #2021