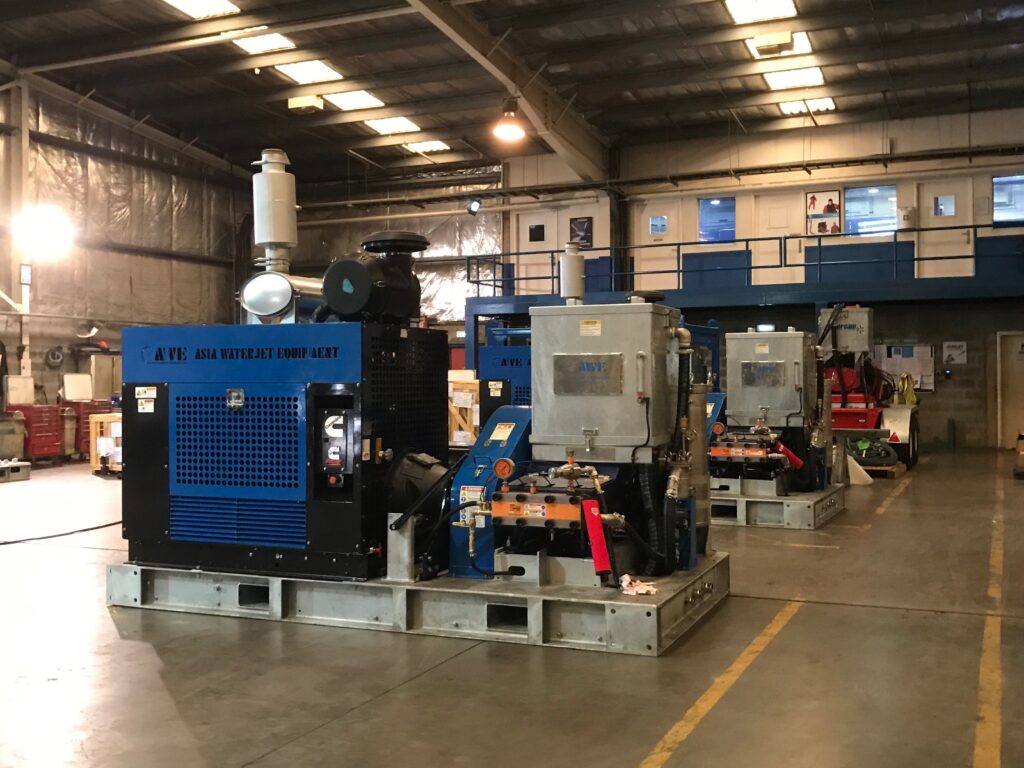 These 2 Jetstream 4200 series ultra high pressure pump skids were completed in our assembly facility's busiest month of the year with our pump builds reaching double figures in September.
Coupled with the Cummins QSL9 engine, these 40,000psi units are heading off to a repeat customer in the Far East – bringing our total number of pumps in the field to almost 1,000 units across the Middle East, Caspian and South East Asia. The versatile design of the Jetstream pump allows the client to use these across industrial cleaning, abrasive cutting and surface preparation applications.
With offices in Dubai, Singapore and Saudi Arabia we have sales managers ready to help, local service teams and stock on hand – we're here to help you protect and perform.
#AWE #AsiaWaterjetEquipment #JetstreamofHouston #Waterblast #UltraHighPressure #Waterjetting #ProtectandPerform