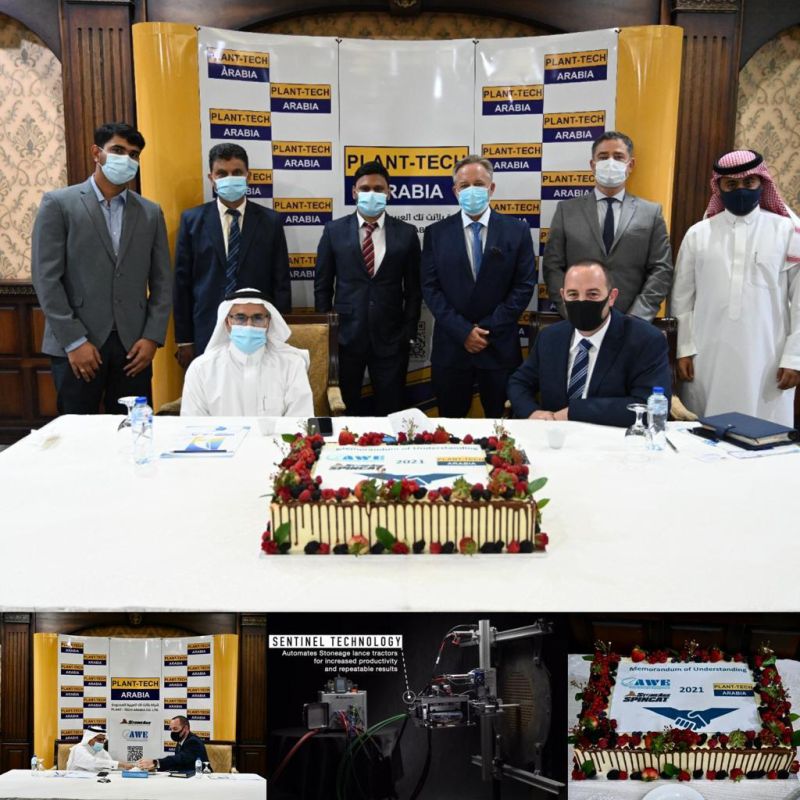 Asia Waterjet Equipment, Plant Tech Arabia Co. Ltd. KSA and StoneAge Waterblast Tools USA are pleased to announce a collaborative partnership to evaluate the cutting edge "Sentinel™️" Technology for automated high pressure water jetting.
Plant-Tech recently acquired a fleet of Autobox™️ ABX-3L machines, which automates the mechanical exchanger cleaning process in a safe manner. However, StoneAge has made significant advancement in safety and efficiency by adding the Sentinel technology to it's ABX-3L exchanger cleaning system. The Sentinel technology is a game changer, allowing the use of data analytics to analyse the cleaning process and increase cleaning efficiencies.
This partnership offers access of this cutting-edge technology to Plant-Tech for a period of time and jointly with Asia Waterjet Equipment shall carry out real time analysis of the machine's efficiency and cost saving benefits.
AWE – who facilitated this agreement with StoneAge as their authorized dealer in the Middle East region – are pleased to strengthen the commitment to support customers and future opportunities from within KSA managed through our Jubail facility.
#AWE #AsiaWaterjetEquipment #StoneageTools #Automation #HighPressure #Jetting #Waterjetting #Industrial #SABIC #ARAMCO #KSA #ProtectandPerform