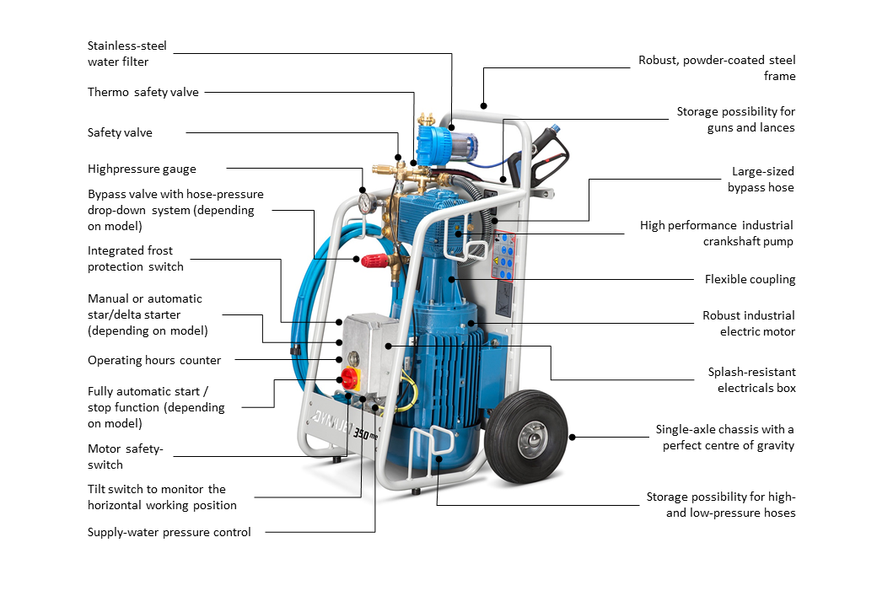 The Dynajet 350me offers a working pressure of up to 350bar (5,075 psi) and is compact and easily deployable. A versatile all-rounder available with accessories for use in multiple cleaning applications such as:
✅ Machinery washdown & cleaning
✅ Building cleaning
✅ Paint & plaster removal
✅ Scaffolding cleaning
The Dynajet range of of compact trolley and trailer mounted units are available with performance options ranging from 150 bar (2,175 psi) to 3,000 bar (43,500 psi) and in electrical/petrol/diesel powered models to accommodate site and location requirements. Hot and cold water options are also available.
Contact us today for more information on how these pumps would suit your requirement: sales@asiawaterjet.com
#AWE #AsiaWaterjetEquipment #Dynajet #cleaning #compact #powerful #versatile