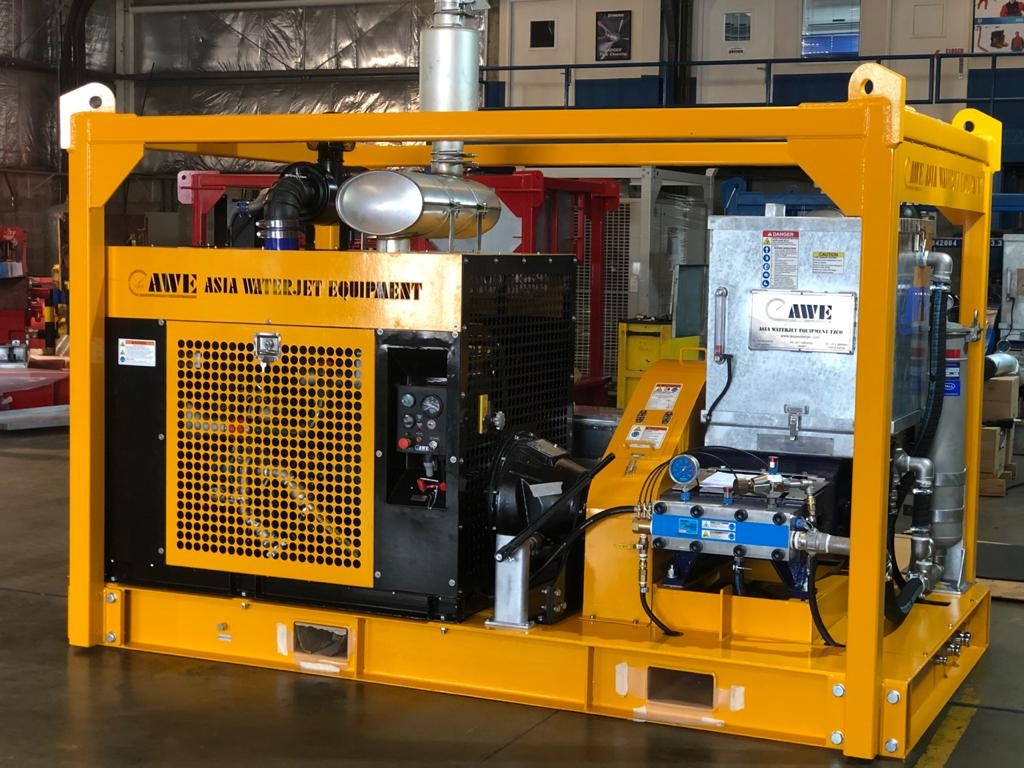 Something a little different than our usual AWE blue units brightening up the workshop this week 💡
This eyecatching unit – finished in our customer's chosen paint colour – is a Jetstream 4220 series High Pressure Triplex pump. Coupled with a 260hp engine it is capable of outputs of 68lpm at 20,000psi and will be supplied with the Jetstream of Houston Zero-Thrust Underwater Gun and nozzles for subsea work.
The Zero-Thrust gun is primarily designed for underwater cleaning in a marine environment. Due to no rear thrust, the operator is able to sustain a standard distance from the material needed to be cleaned without being propelled away – perfect for applications such as marine growth removal on offshore installations.
Drop us a note and find out more 👉 sales@asiawaterjet.com
#awe #pumps #waterjetting #asiawaterjetequipment #maintenance #protectandperform