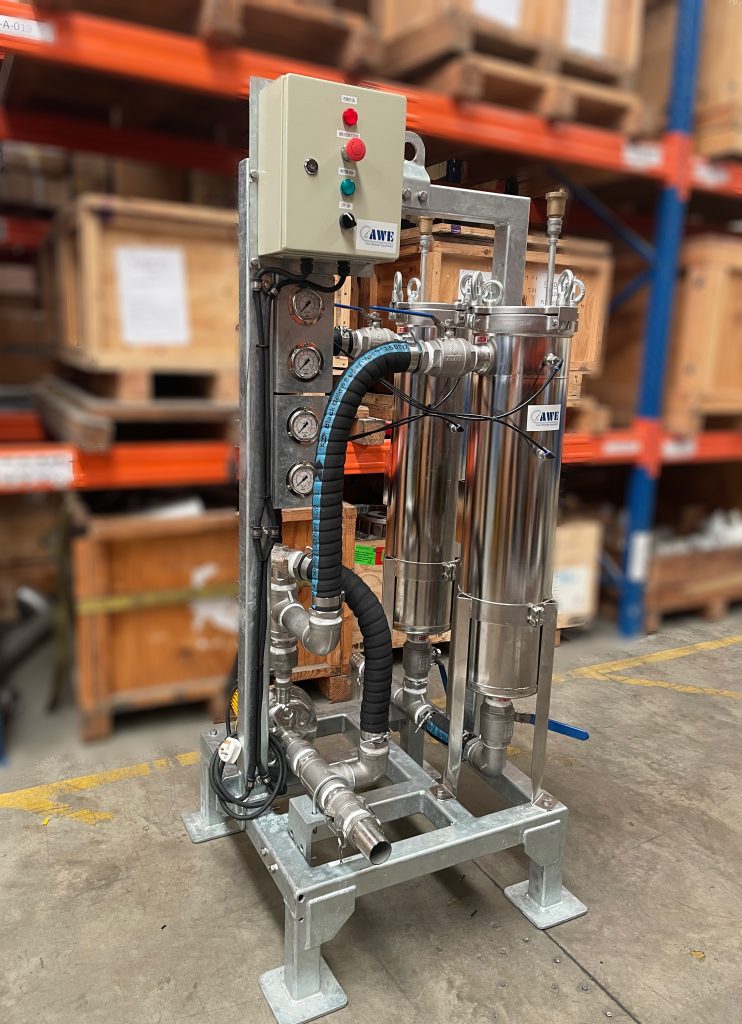 Concerned about the water quality at your work site? Using poor quality water with a high pressure water jetting system can block filters and lead to issues with cavitation and damaged pump internals, which in turn leads to breakdowns and lost time.
The AWE Dual Filtration Unit can help in these situations. The standalone unit is designed to filter the feed water before it enters the pump system, passing through two 10 micron filters to remove potentially damaging particles and debris from the water.
These units can be used alongside the full Jetstream range of pumps we manufacture, from 15,000 – 40,000psi – contact our teams for more information.