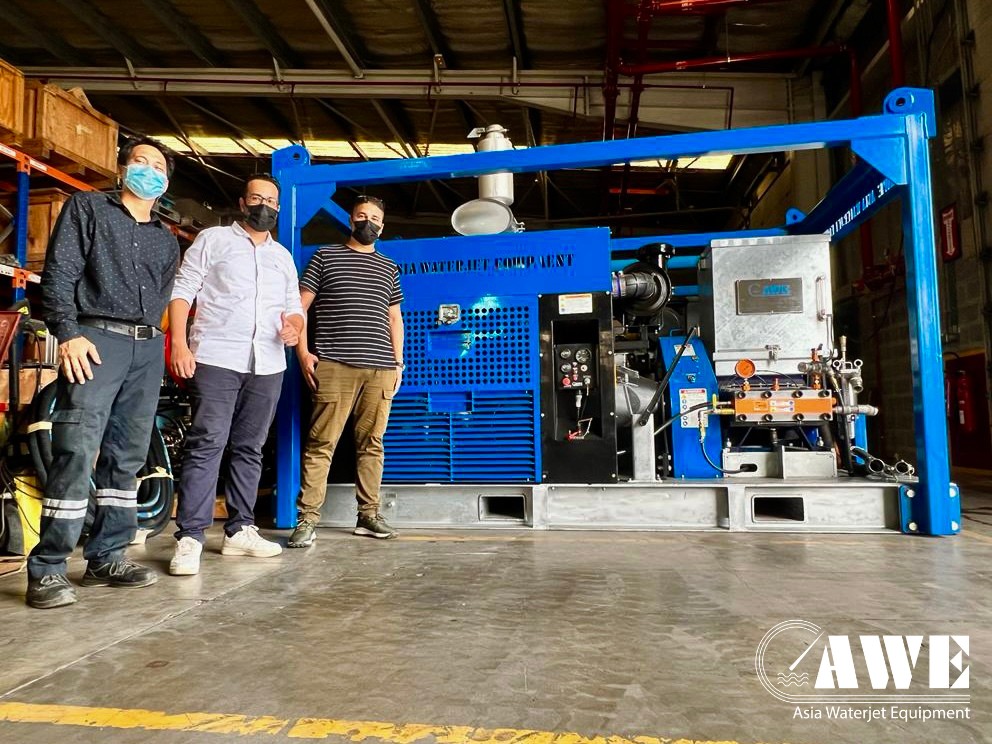 Shipped out to Egypt, this Jetstream unit will be used in refineries with its performance of 45lpm @ 40,000 psi being ideal for industrial cleaning tasks such as exchanger tube cleaning.
Included with the sale of each pump unit is a comprehensive product familiarization and safety awareness session to ensure our customers are confident in the safe operation of their new ultra high pressure kit. Pictured here with their new pump are our customers from Egypt together with our Service Manager Jean Dimalanta after completing their training session at our assembly facility in Dubai.
Our sales and service team are always on hand to provide expert advice and solutions when you need it. We're here to help you protect and perform.