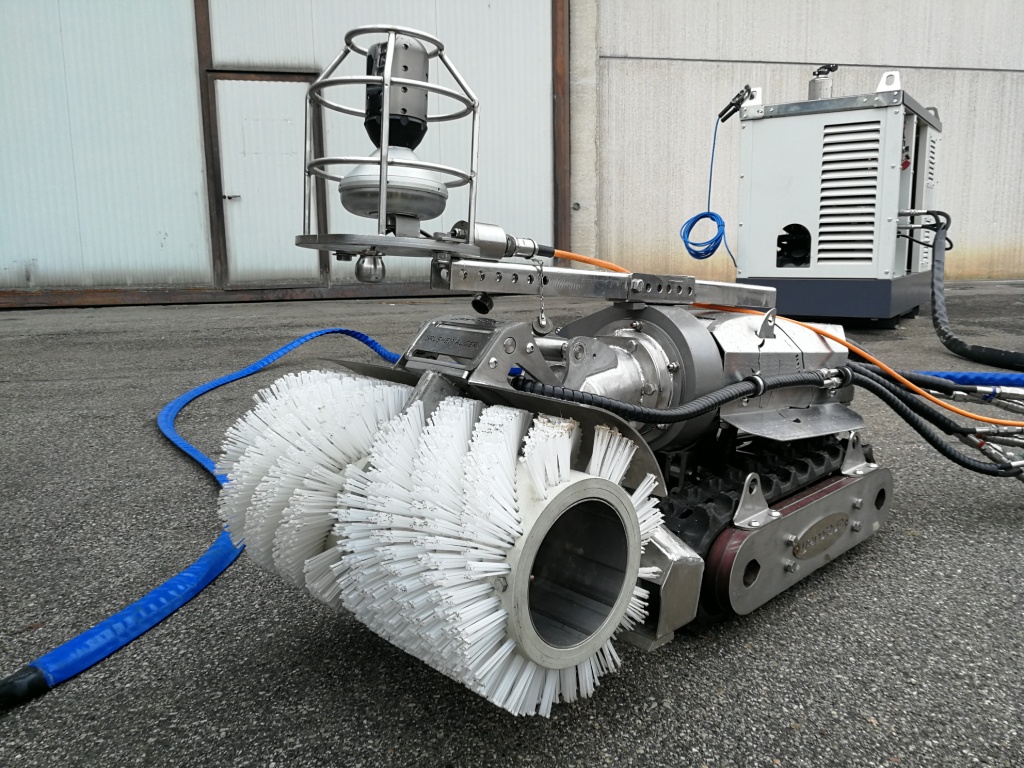 Clean your cooling tower basins, settling tanks and ponds/pit without shutting down. With a recent order, AWE are saving a customer from this huge effort and cost with the MINI BULL
– Fully stainless steel ROBOTIC remotely operated submersible, tracked vehicle
– For removing sludge, sediment, silt, sand, gravel, or toxic materials
– Applications in cooling tower basins, waste water treatment settling ponds and oil slops ponds
– Extraction up to 1000 Lt/min.
One client is taking advantage of the Mini Bulls submersible capability and significant suction capacity in order to clean their cooling tower basins without shutting down their operations. The AWE solution comes with a complete robotic, filtration and treatment package to return the water to the basin.
Contact us for more information on NO MAN ENTRY options: sales@asiawaterjet.com & check out the Mini Bull in action here – https://lnkd.in/e8ZteMv
#awe #asiawaterjetequipment #gerotto #minibull #ROV #submersible #nomanentry #maintenance #geothermal #coolingtower #powerplant #protectandperform