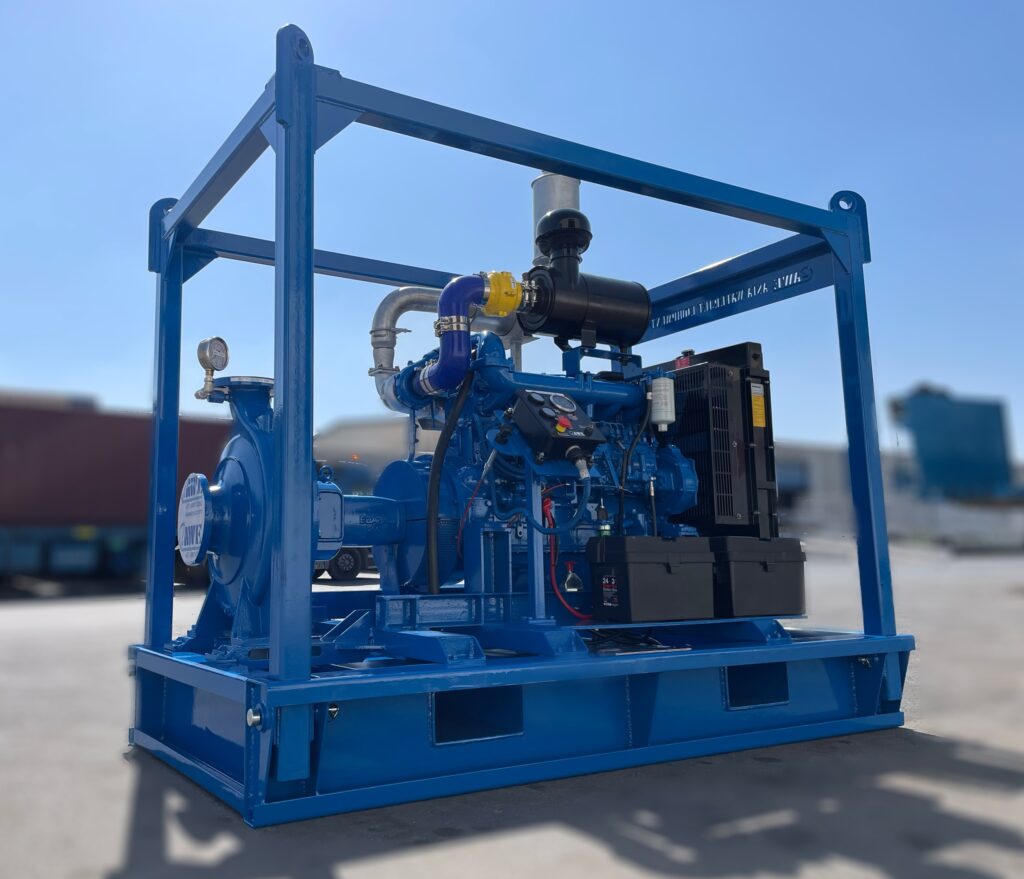 Hydrostatic testing is a process where components such as pipelines and pressure vessels are tested for integrity by filling the component with water and then high pressure applied to observe for any leaks or defects.
Pictured is a centrifugal pump skid recently built by AWE to be used in the filling of pipelines before hydrotesting takes place, with the capability of pumping fluids 200 m3/h at 12 bar.
While this unit is to be used for the volume filling operation, we also design and build high pressure pumps assembled with the Jetstream Hydrostatic Testing Valve for pressurizing up to 20,000psi.
Contact our team for more information on our products for pressure testing – sales@asiawaterjet.com