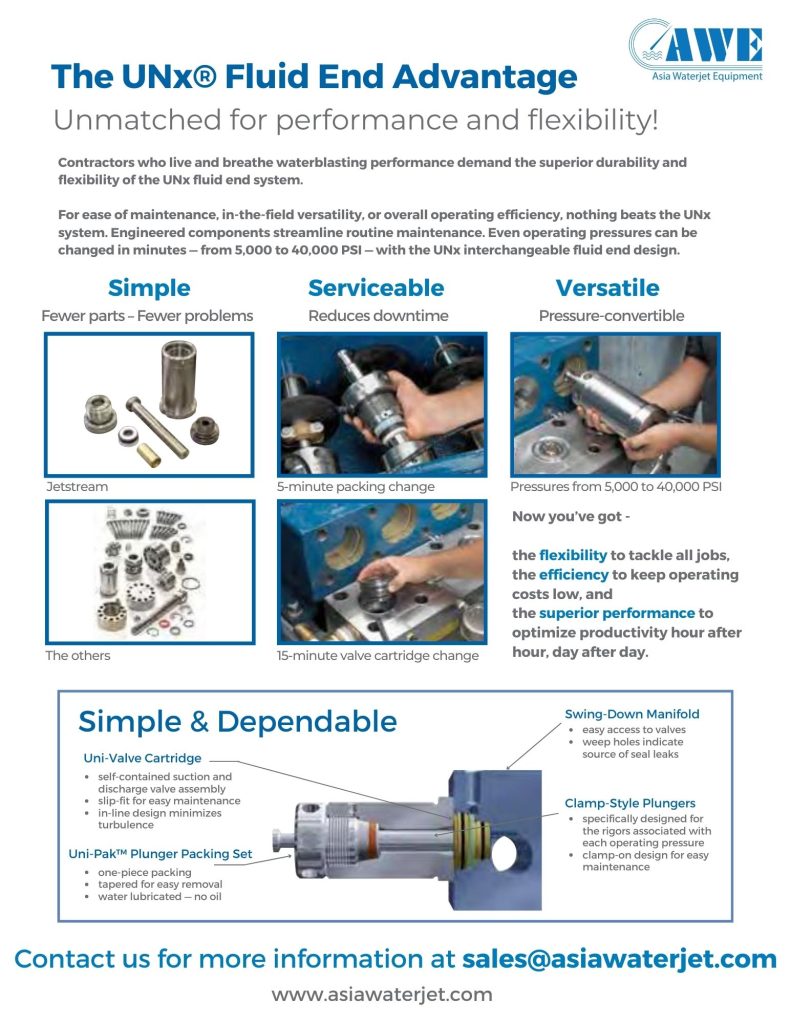 Did you know that Jetstream of Houston fluid end conversion kits are available for most brands of high pressure pump?
If you're looking to standardize your fleet or have equipment in need of upgrade & repair, then the fluid end conversion option could be for you.
The Jetstream fluid end conversion allows for improved performance and easier maintenance. With only 37 components in the fluid end – versus an average of 111 components in competitor brands – and the one piece Univalve cartridge valve change taking only 15 minutes, these simple units are easily serviceable on site without the need for unnecessary downtime or specialist tools.