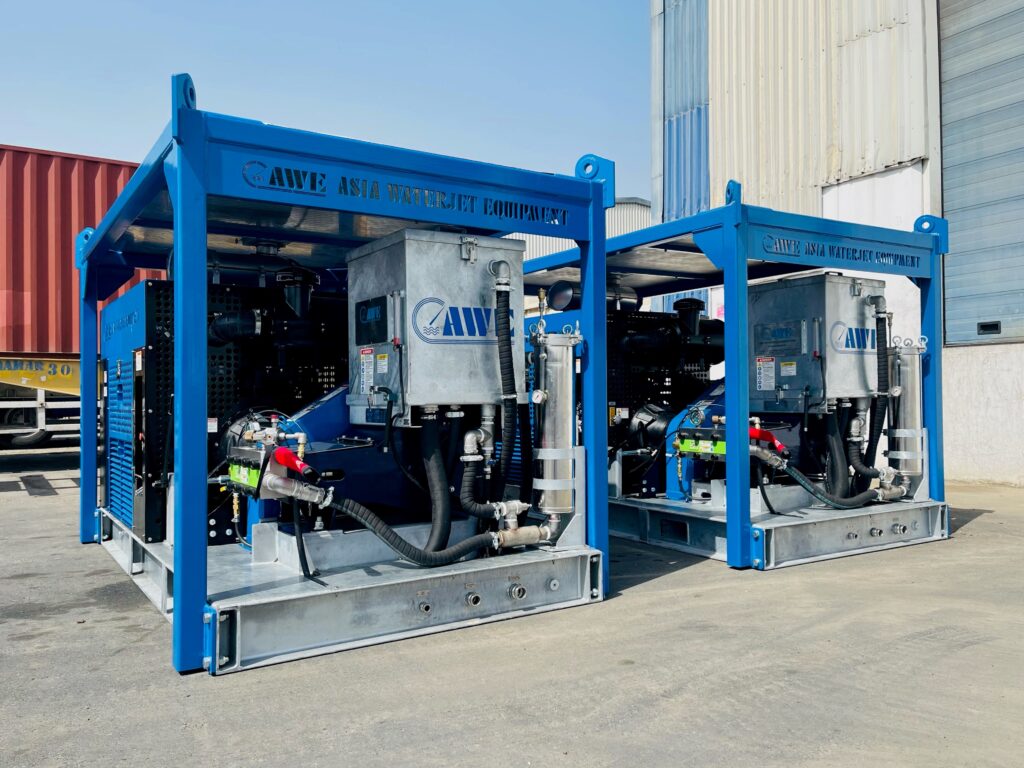 Another quality example of our high pressure waterjetting units which shipped out to our customer, this time to be used in conjunction with ROVs (remotely operated vehicles) situated 150m below the surface for marine growth removal operations.
These units are built around the Jetstream 4200 series pump which performs at 121 lpm at 15,000psi – effortlessly removing marine growth with high pressure water jets.
Contact our team to find out how our high pressure units can help in your cleaning scope.