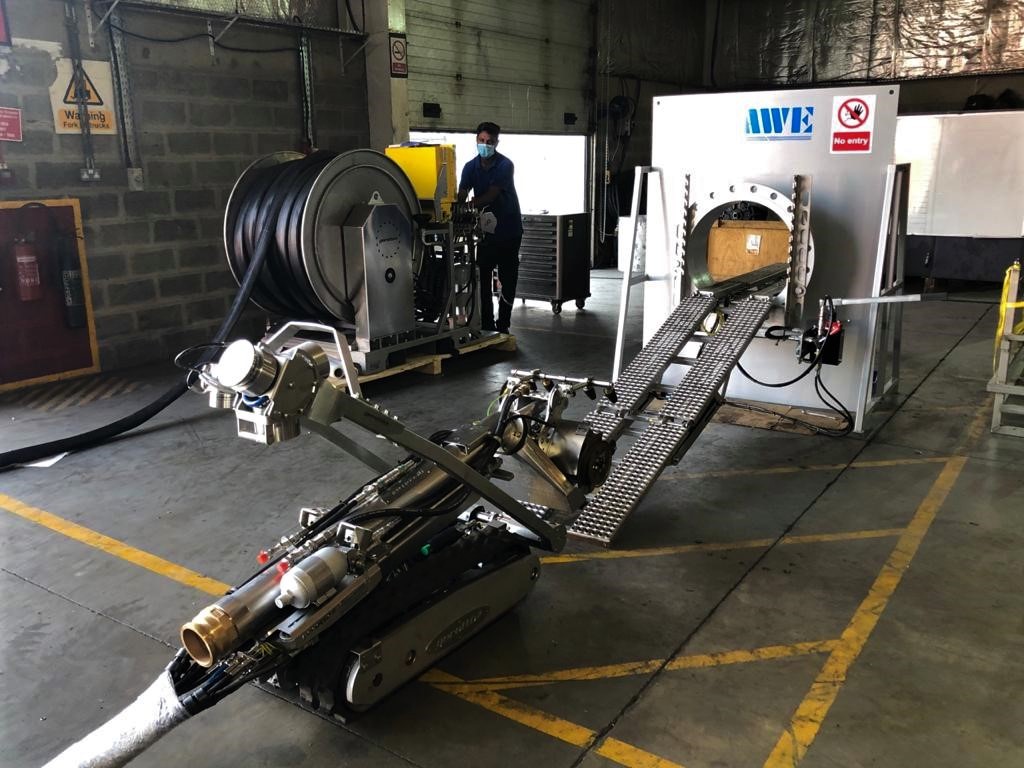 𝗡𝗼-𝗠𝗮𝗻-𝗘𝗻𝘁𝗿𝘆 𝘁𝗮𝗻𝗸 𝗰𝗹𝗲𝗮𝗻𝗶𝗻𝗴 𝗿𝗼𝗯𝗼𝘁 𝗮𝘃𝗮𝗶𝗹𝗮𝗯𝗹𝗲 𝗻𝗼𝘄 𝗳𝗼𝗿 𝗿𝗲𝗻𝘁 𝗶𝗻 𝗠𝗶𝗱𝗱𝗹𝗲 𝗘𝗮𝘀𝘁 𝗮𝗻𝗱 𝗦𝗼𝘂𝘁𝗵 𝗘𝗮𝘀𝘁 𝗔𝘀𝗶𝗮.
Available for hire with operators to support your critical no-man-entry tank cleaning requirements.
A TRUE NO-MAN-ENTRY SOLUTION – The robot can perform the full tank bottom sludge removal and cleaning without sending any human past the manway entry. Fully certified ATEX zone 0 rated version available for sale and rental, for use in explosive environments
RESPONSIVE, RAPID AND RELIABLE – Only three workers are required to prepare and control the tank cleaning robot from the outside of the tank. With a three-person team, the robot can move as much product from the tank as it would take 20-40 people.
COST EFFECTIVE – Labour costs, shut down time and permit requirements are reduced, saving our customers time and money
Contact us for our availability and rental rates to mobilise on your project: sales@asiawaterjet.com
#AWE #AsiaWaterjetEquipment #TankCleaningRobot #GerottoLombrico #Rental #SludgeRemoval #TankCleaning #ProtectandPerform