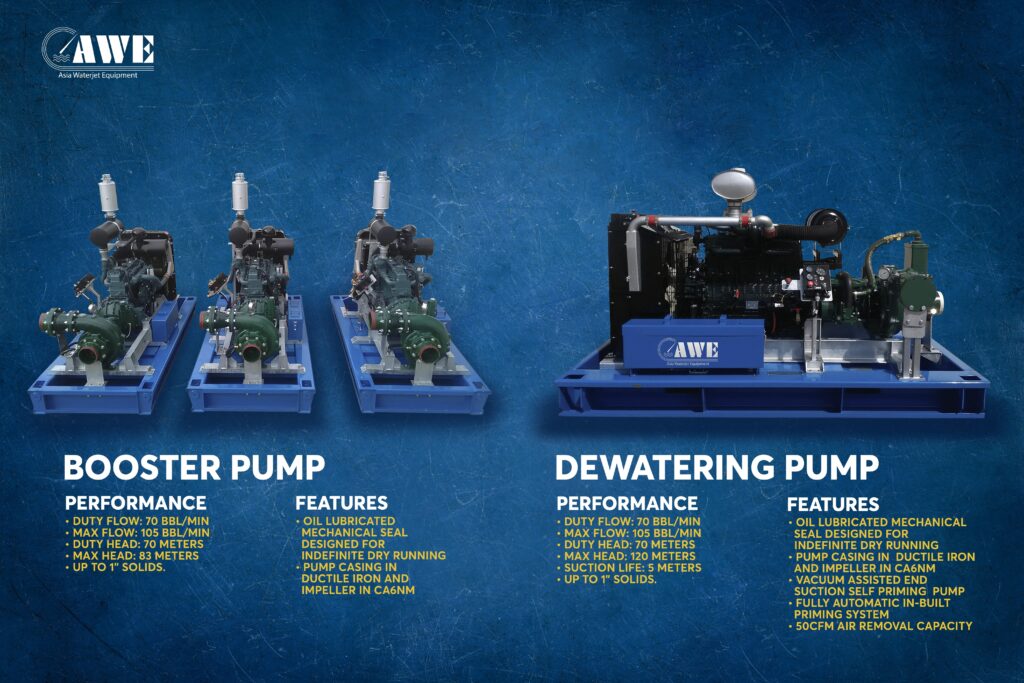 Leading-edge hydraulic engineering makes Pioneer Pump EMENA centrifugal pumps the highest performing pumps on the market. Their pumps provide better flow, higher head, greater efficiency, and unparalleled service designed to meet your unique challenges.
We customize the pump skids with engines suitable for the higher ambient temperatures of the Middle East. We have supplied numerous units for dewatering and booster functions in applications such as:
🛢 Water hauling in Oil and Gas
🏗 Ground water control – in construction and mining
🆒 Flushing – in district cooling and pipelines
🚽 Over pumping – in sewerage and utilities
✅ And many more
This image is only a taste of some of the units we have supplied for water hauling in Oil and Gas. Our flow and head capabilities extend higher than this.
Contact us for more information and support on your specific requirement at sales@asiawaterjet.com
#AWE #AsiaWaterjetEquipment #PioneerPump #Centrifugal #WaterHauling #GroundwaterControl #Overpumping #Dewatering #ProtectandPerform