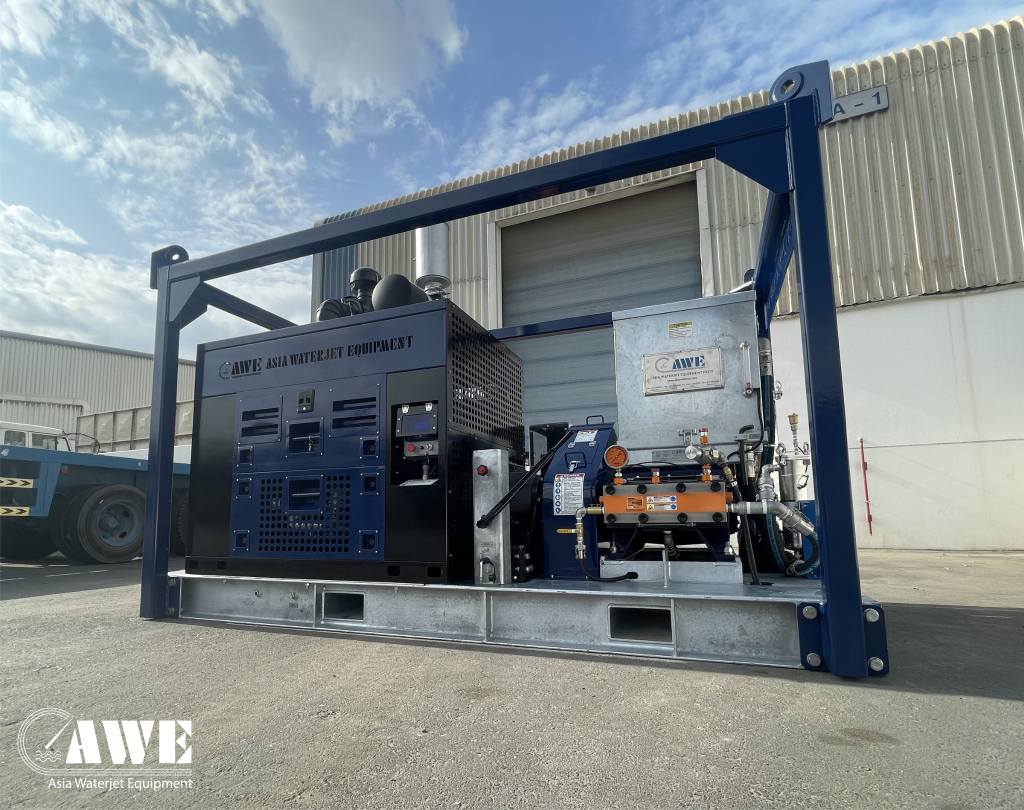 Shipping out to Kazakhstan to a returning customer, this 4200 series Jetstream of Houston ultra high pressure pump with performance of 45lpm at 34,000psi will be used in oil & gas applications.
One of the first units to feature our updated battery enclosure design which gives easier access for pump operation & maintenance, we are continually developing and improving our products to suit our client's needs.
Contact our team with your high pressure jetting requirements via the contact us page.