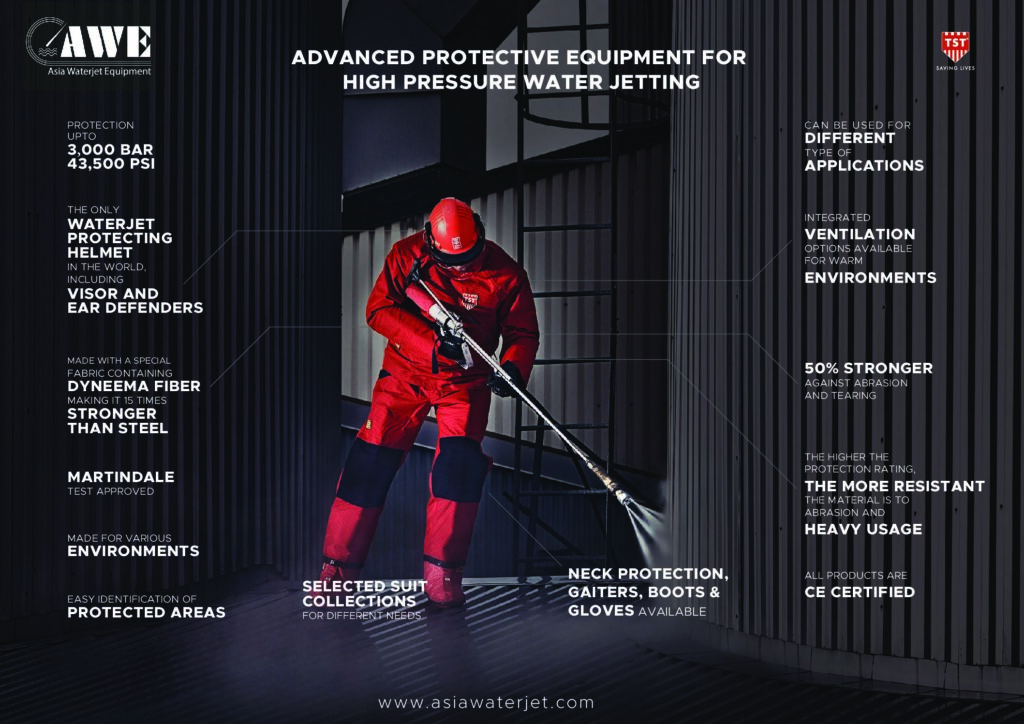 𝙒𝙚'𝙧𝙚 𝙝𝙚𝙧𝙚 𝙩𝙤 𝙝𝙚𝙡𝙥 𝙮𝙤𝙪 𝙋𝙧𝙤𝙩𝙚𝙘𝙩 𝙖𝙣𝙙 𝙋𝙚𝙧𝙛𝙤𝙧𝙢.
Safety is at the forefront of what we do, that's why we partnered with TST Sweden AB – the market leaders in waterjetting PPE (Personal Protective Equipment).
Being made from fabric much thinner, more lightweight and flexible than traditional materials such as leather, cottons and metals; TST's garments offer a superior level of QUALITY and COMFORT for operators in the field while protecting from pressures up to 43,500psi.
Check out the full TST range in the catalogue available on our website 👉 https://asiawaterjet.com/resources/
#AWE #AsiaWaterjetEquipment #TST #PPE #Waterjetting #SafetyFirst